SHRINES
Orthodox
Muslim
Nontheistic Religions
Alphonsus Liguori
Aquinas
Athanasius
Augustine
Robert Bellarmine
Bonaventure
Francis DeSales
John Damescene
Meister Eckhart
Ignatius of Loyola
John of the Cross
John Paul II
Thomas a Kempis
Thomas More
Perpetua
Tertullian
Therese of Lisieux
John Mary Vianney
*Lives *Shrines *Writings *Prayers *Modern
GreekLatin
HebrewModern
CanticleHymn
GreekLatin
HebrewModern
CanticleHymn
Vacáte! Be empty!
Vacáte! Be still!
DAY-HOURS
THE WORD 2015
TROPARIA
MONDAY
TUESDAY
WEDNESDAY
THURSDAY
FRIDAY
SATURDAY
SUNDAY
UNDER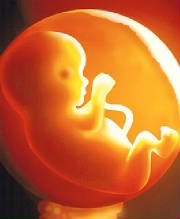 CONSTRUCTION
Seminal Experience
Embyonic Experience
Fetal Experience
Birth Experience
Breath Experience
Health Experience
Reproductive Experience
ILL Health Experience
Death Experience
Resurrected Experience
Troparia 1-40
Follow the day below for meditation or start from day 1 on each return!
We are moved by our desire......
>To live
>To die
>To find the unknown
>To win our freedom
>To be alone
>To prove ourselves
>To love
>To be loved
>To explore the known
>To have
>To conquer confusion
>To leave pain
>To repent
>To find Kingdom within
>To believe
under construction
*Will *Intellect *Memory *Imagination *Mind-Brain *Psyche *Personality
WESTERN CHURCH CALENDAR OF SAINTS
To follow the journey to Christ.
To live the journey of Christ.
To become by Grace what God is by Nature. (Athanasius)
NOTE WELL.....N.B.....NOTA BENE
Sanctioned by God, Father and Spirit

Starting His ministry through Mary

Holy Word, Law and Prophet

Adored in Truth forever in us.
In Holy Fiat to the Will of the Father

Purity adulterated for us.

Crowned in pain for our cowardly inclinations

Patient, meek, humble, man and Savior

Persevering in resignation, mercy and love till the end
Exhalted in Life by our Father in Faith

Returned to our true home

Forever with us in spirit and truth and love

King of heaven and earth with our Mother and Queen
Categorical
Theoretical
Realism
Rationalism
Skepticism
Idealism
Pragmatism
Phenomenology
Existentialism
Structuralism
Argumentalism (analytic)
Politicism
Consequentialism
Practical
Anthropological
Philosophical Anthropology "PA"
Intellectual
Mind
Language
Law
Cognition
Religion
Science
Politics
Aesthetics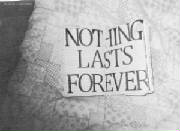 Always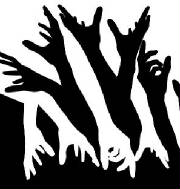 Reaching
Deadly Sins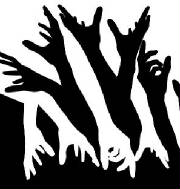 Heavenly Graces
VICES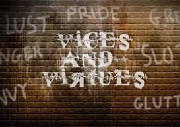 VIRTUES
Always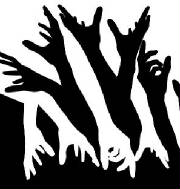 Reaching
Deadly Sins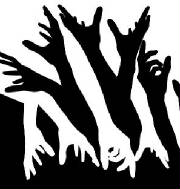 Heavenly Graces
Charity

Joy

Peace

Patience

Benignity

Goodness

Long Suffering

Mildness

Faith

Modesty

Continency

Chastity
The Plot

The Setting

Multidimensional

The Players

The Protagonist: Good Will

The Antagonist: Opposite Will

The Rising Action

The Climax

The Falling Action

The Denouement
Oh, God of wisdom,

I want to praise you and give you my life.

Like a loving parent, you bless me.

You have watched over me.

You know my history and the path that led me to you.


Thank you for the peace that You promised; peace in my life;

May it never leave me.

I ask that I always am aware of the strength of your great power.


So many people before me in so many generations,

Have served you so humbly, answering your call.
Please give me the wisdom and courage to be your humble servant.

Rejoice! Rejoice! Emmanuel shall come to thee, O Israel!
Oh, Adonai, dearest Lord, compassionate God of justice,
So many areas of my life seem imprisoned,

But you promise me real freedom .

Renew my spirit and free my soul!

Open my heart which you have bathed in the longing of Advent.

I am awe-struck as your glory fills the earth,

I want to follow you in caring for others.

Grant me the grace to see how you shine your light on the poor;

All those who have such a special place in your heart.

Rejoice! Rejoice! Emmanuel Shall come to thee, O Israel!
Ora=Pray.. >Interface< ..The Eternal
Labora=Work ... >Interface< ... The Self
Beneficia=Serve >Interface< The Family
Diversa=Community >Interface< Other
Proelia=Struggle >Interface< The Conflict
Conversa=Change >Interface< The Journey
| | | | | | | |
| --- | --- | --- | --- | --- | --- | --- |
| | | | | | | |
| | Exaudi orationem meam Domine, et deprecationem meam: Auribus percipe lacrimas meas. Ne sileas: Quoniam advena ego sum apud te, Et peregrinus, sicut omnes patres mei: Psalmus 38:13 | | O Lord, hear my prayer and my supplication. Pay attention to my tears. Do not be silent. For I am a newcomer with you And a pilgrim, just as my forefathers were. Psalm 39:12 | | | |
| | | | | | | |
| | Quid enim mihi est in caelo? Et a te quid volui super terram? Psalmus 72:25 | | For what is there for me in heaven? And what do I wish for on earth before You? Psalm 73:25 | | | |
| | | | | | | |
| | Sacrificium laudis honorificabit me, Et illic iter, quo ostendam illi salutare Dei. Psalmus 49:23 | | A sacrifice of praise will honor Me And in that place is the journey by which I will reveal to him the salvation of God. Psalm 50:23 | | | |
| | | | | | | |
| | Peregrino molestus non eris. Scitis enim advenarum animas: Quia et ipsi peregrini fuistis in Terra Aegypti. Exodus 23:9 | | You shall not harass a sojourner, For you know the life of a newcomer; For you yourselves also were sojourners In the land of Egypt. Exodus 23:9 | | | |
| | | | | | | |
+
Journey Around The Eternal
Journey Around Love Service
Journey Around One's Cross
+
*God *Church *Venerabile *Prayer
*Body *Mind *Heart *Soul *Spirit
*God *Man *Family *Self *Animals
Solitude to Human Circle to Solitude
*Opposition *Conflict *Struggle
*Ventures *Virtues *Visions *Verses *Vows
+
Ora=Pray...................... >Interface< ........The Eternal
Labora=Work ............... >Interface< ........ The Self
Beneficia=Service ........ >Interface< ....... The Family
Diversa=Community..... >Interface< .........The Other
Proelia=Struggle........... >Interface< ...........The Conflict
Conversa=Change........ >Interface< ............The Journey